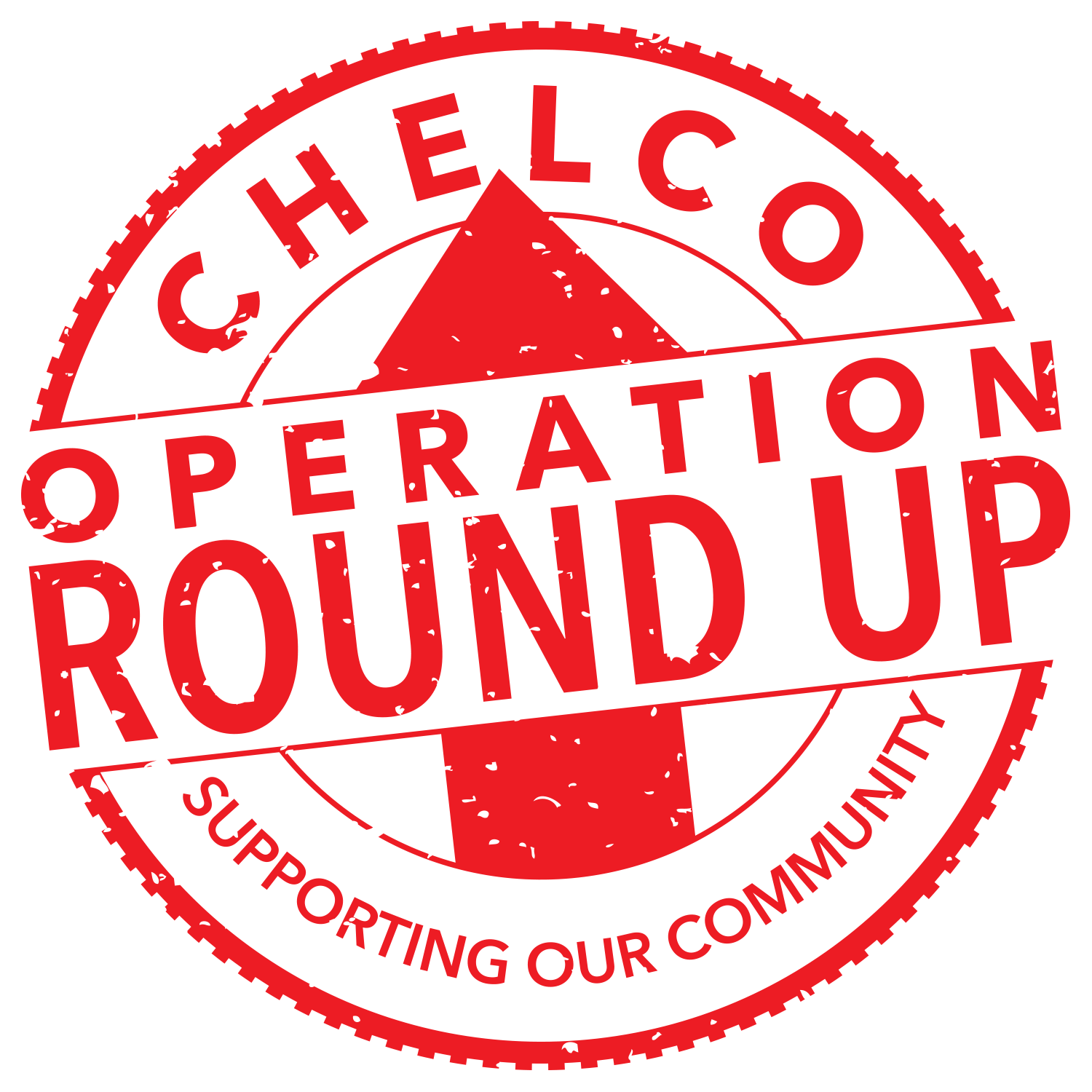 Operation Round Up Grant Application
Operation Round Up (ORU) is a voluntary program that is CHELCO member-funded. Participating members round-up their monthly bills and give that change to the ORU fund. CHELCO uses 100% of these donations for this program and does not impose any overhead or administrative costs. Every penny donated goes back to our community.
Application Checklist – this lists documents and information that is needed to complete your grant request.
IRS 501 (c)(3) or charitable designation letter
W9 (upon grant award and only if this is for the first CHELCO donation received by the organization)
Program description
Projected budget for program
Statistics, by county, of individuals served by the program
Program goals and objectives
Explanation of how funds will be used
Description of how your organization measures effectiveness of the program
Any additional information