CHELCO offers four safety focused programs tailored to the audience. These programs are free, but due to high demand, schedule requests should be submitted as soon as possible. Please fill out the online request on this page or call (850) 892-2111 and ask to speak to an energy advisor.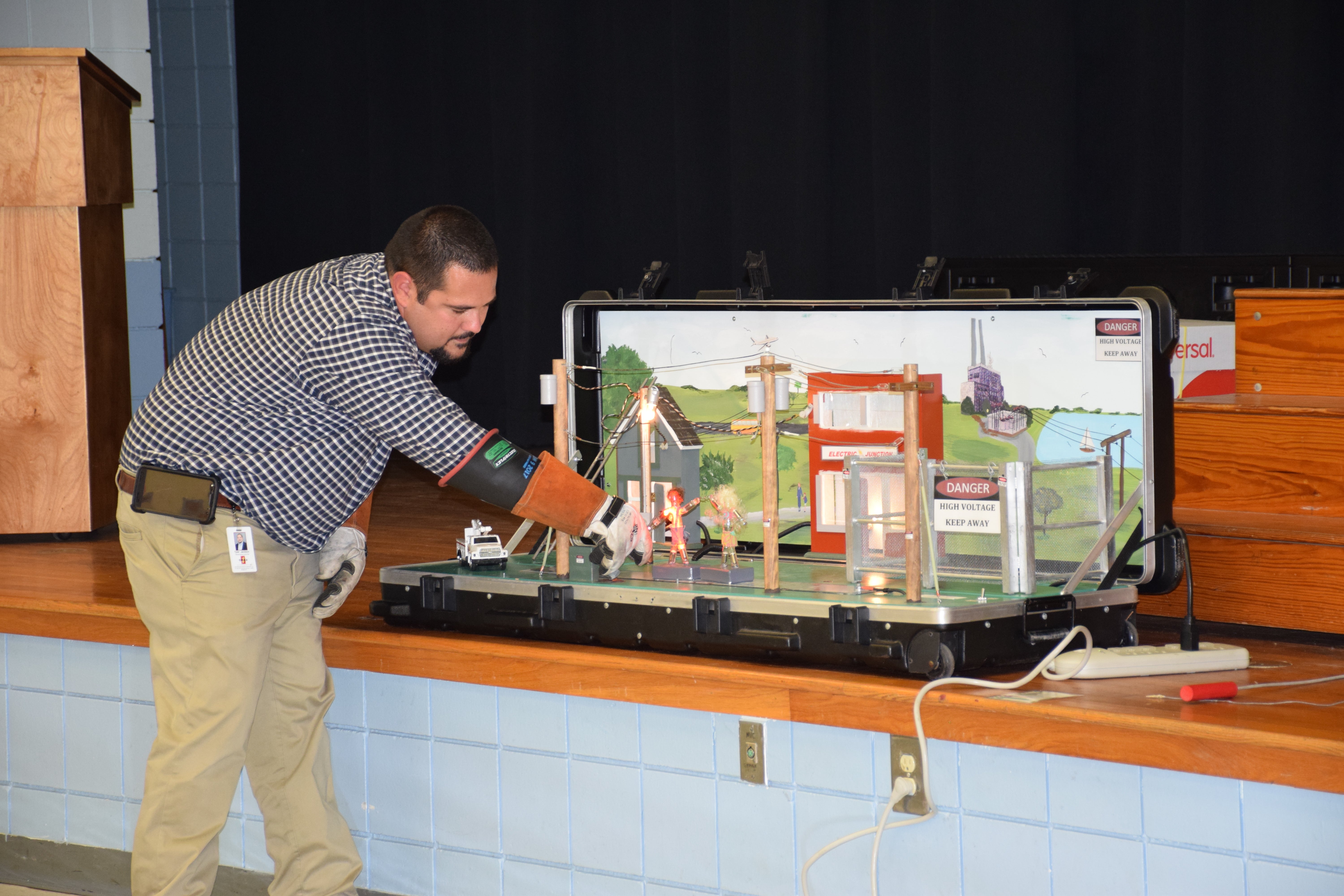 This program is tailored to second grade elementary school students. Our presenters use Safety City, a wired model city to visually demonstrate the do's and don'ts to children when they encounter electrical components in their communities. This demonstration teaches the fundamentals of electricity's benefits and dangers with characters Neon Leon and Lightning Liz. Maximum students per presentation is 50.
This dynamic program is designed for sixth grade students and teaches the benefits of and dangers associated with electricity focusing on the power generation and distribution aspects. Presenters use Safety City, a wired model city, to visually show the flow of electricity from generation plant, through the system, all the way to the home. Presenters may include a CHELCO Operations or Engineering department representative to answer in-depth electrical science questions. Maximum students per presentation is 50.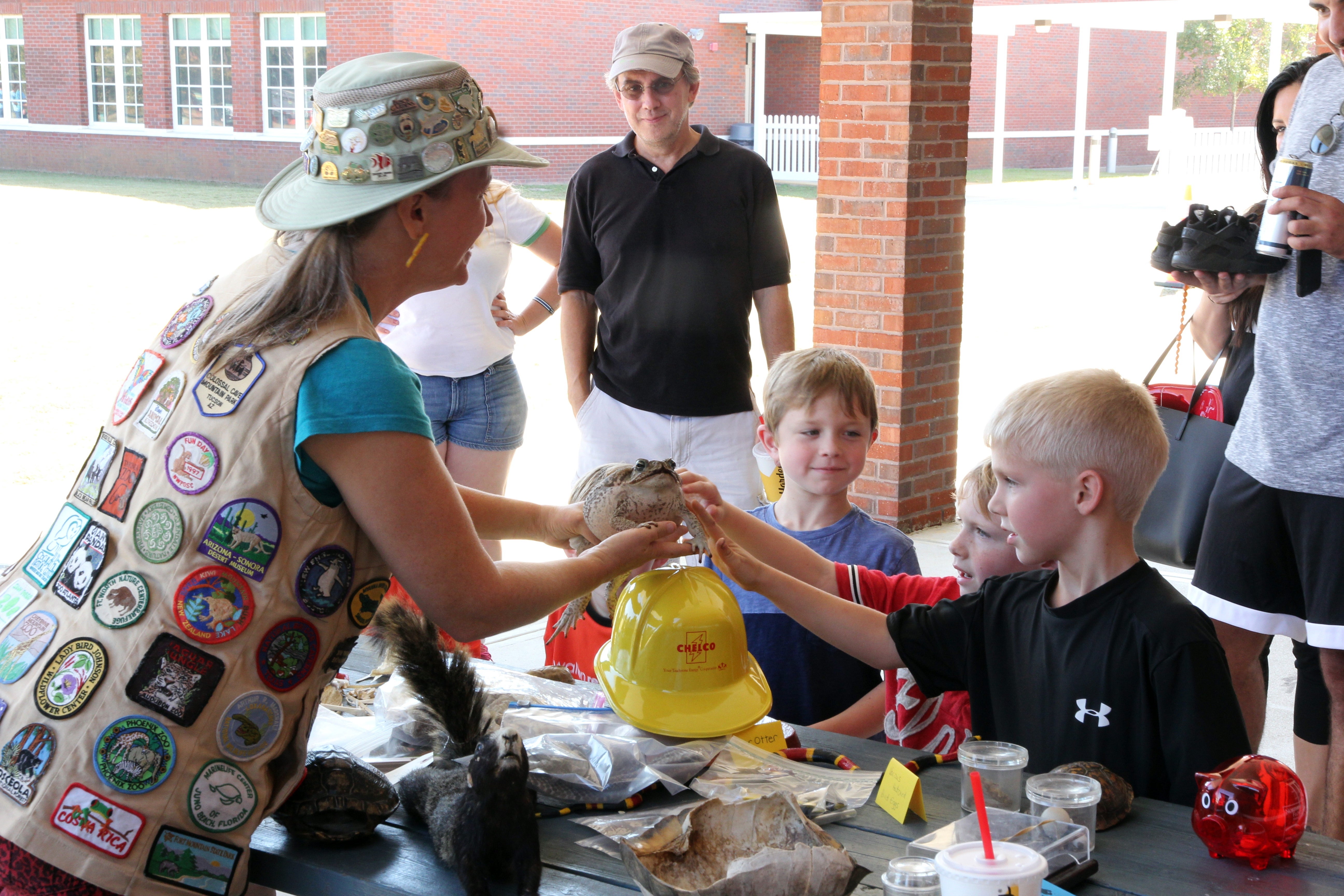 This program is designed to teach third grade elementary school students about the local environment and animals living in power line rights-of-way. Students also learn about the electric cooperative business model and how the community works together to provide electric power. Live animals are used for student interactions. This program is a very hands-on experience for the students. Animals vary from presentation to presentation but may include toads, snakes, millipedes or squirrels. Students also learn about local venomous snakes and how to avoid being bitten. Due to the involvement of live animals, we limit presentations to four per day with no more than 30 students per presentation.
CHELCO partners with local animal education organizations for the safety of both the participants and the animals.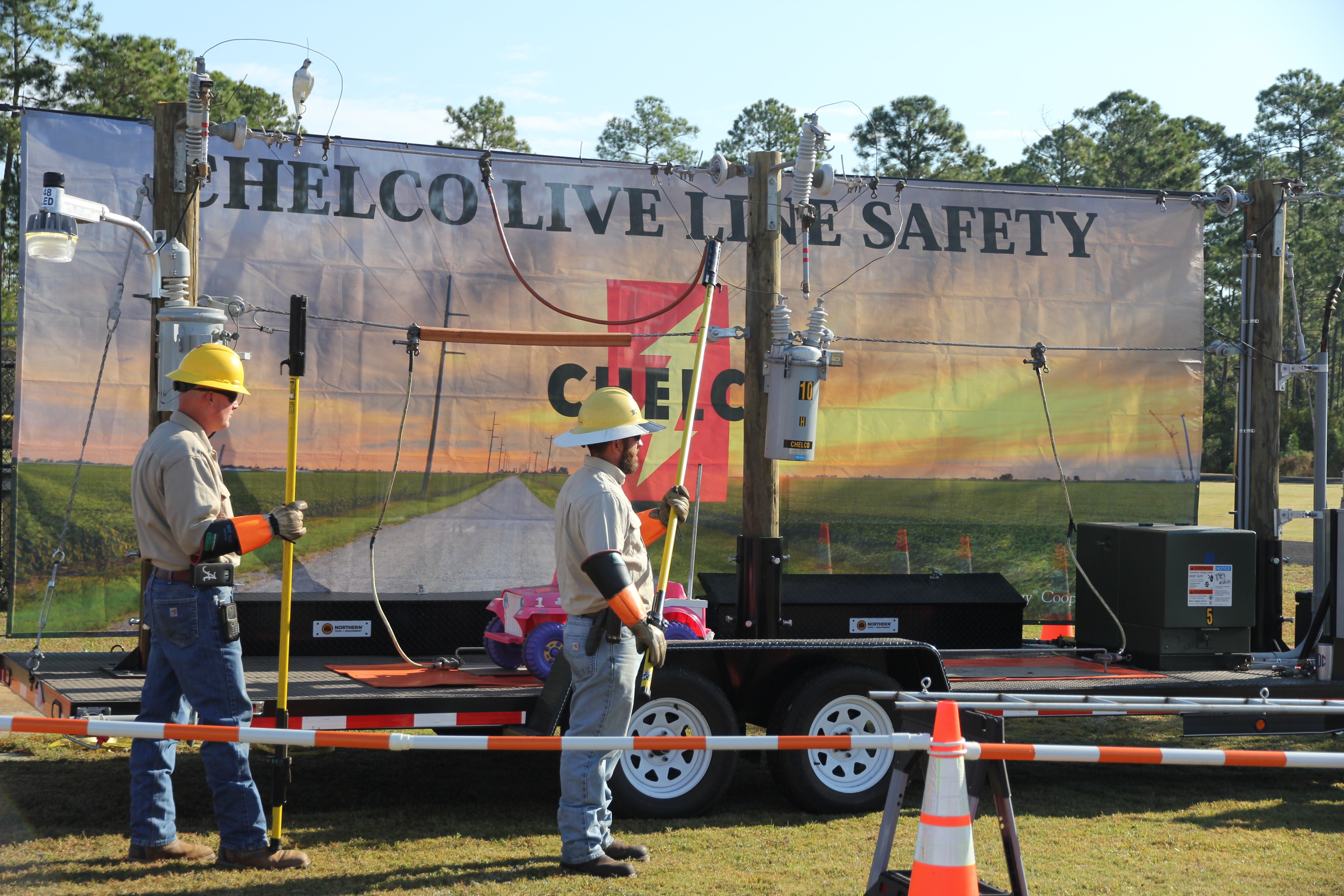 This program is an outdoor demonstration for audiences of all ages numbering from as few as 20 to hundreds. This program is designed for first responders, middle and high schools, civic organizations and the general public. CHELCO experts use a life-sized mock-up of electric wires, poles and components to demonstrate the danger of powerlines and educate viewers on safety. This demonstration involves live wires, electric arcs and can only be conducted in suitable locations, with appropriate electrical sources and in suitable weather.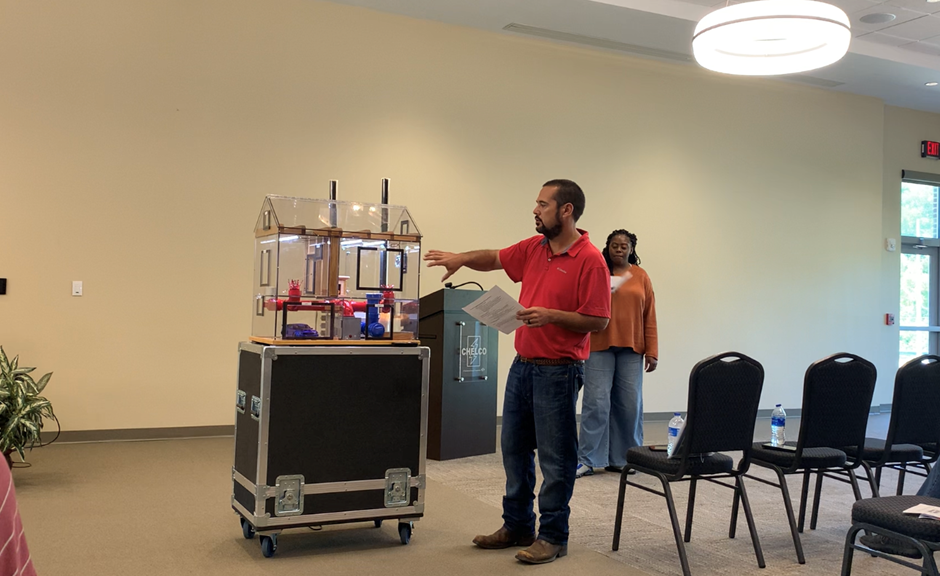 This program is tailored to high school students or older. Our presenters use the House of Pressure, a visual demonstration, to show how building science and air movement affect the efficiency of a home. This demonstration also teaches the importance of air quality and safely operating combustible appliances within the home. Maximum attendees per presentation is 50.
I'm interested in a CHELCO educational program